so i've finally finished dressing up the nursery walls! yay!
also, we purchased a change table top that goes on the cot (when baby isn't in the cot of course) and made a cover for it.. i thought this giraffe print is just adorable!
this is just great specially when we dont have the space for an actual change table. Initially, I was going to use the aneboda drawers as a change table but it is just way too slim and i can just see baby falling off quite easily.
so without further ado.. the baby room:
i have no idea why the animal prints appear blurry, i have taken gazillion of the same ones and theyre all blurry. so here's an upclose:
FYI i did the lacing to cover some of the background that didn't get printed - a4 paper was obviously too small :/
i also made a little alphabet frame decal to go in between the windows as the wall looked quite bare: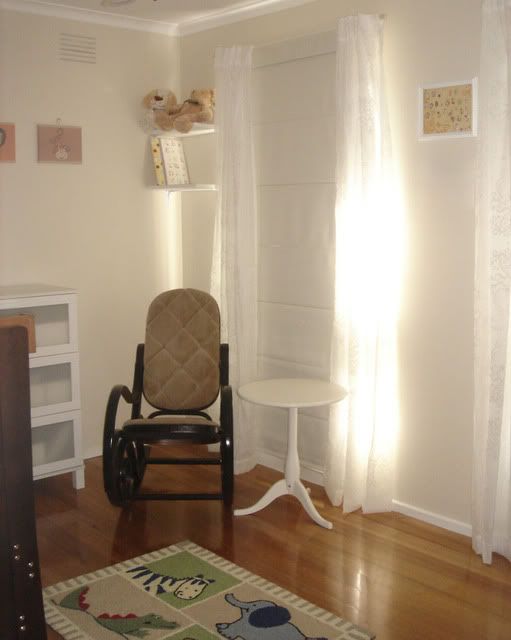 you really gotta see this in person though, it looks way better.
then i thought, hmmm something's missing.. so i framed some of the extra giraffe fabric :)
and that's all folks! :)
next on list? have baby! lol
i will now be spending my days playing cake mania until max or sierra arrives :)
till then! xx