i just can't believe the day has finally come and i am super ecstatic to announce that... nursery is finally painted!! hubby and i decided to tackle it in one day! fair effort huh? hehe even though painting was the last thing i wanted to do that day.. luckily, hubby was determined :)
i can finally cross that one off my to do list, after having it on there for atleast a month!!
so here's a before photo.. sorry only took 1 :/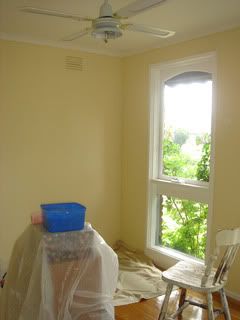 so far we only have cot to go in there.. which is still to be picked up from baby cuddles.
a rocking chair.. stained in black or painted in white.. haven't decided yet..
and maybe floor lamp from the dining room....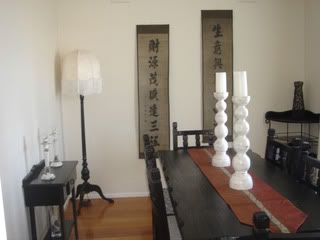 so i've been scouring around for some inspiration and found these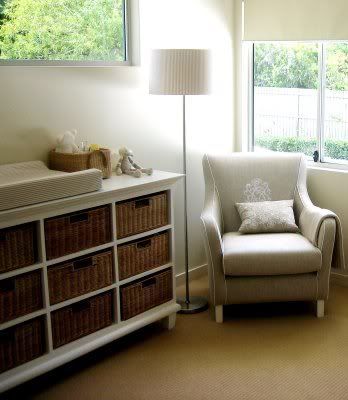 i'm also thinking of having a tree decal in the corner of the room like this
but can't decide on what design.. i quite like these ones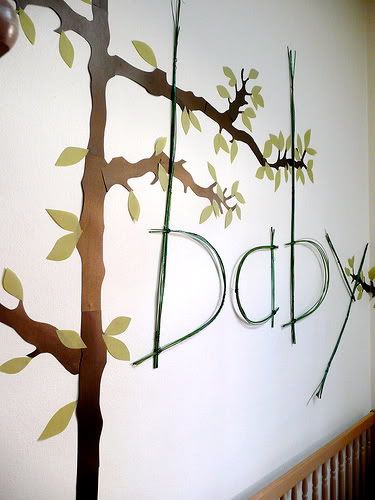 and/or maybe have wall art like this.. but not as big
i'm hoping to finish the nursery before 2010 comes.. i have 11 days! i have a feeling i may be biting off more than i can chew though :/ as i've noticed i have been feeling tired quicker now :(
lucky tho maternity leave for me has already started so i have more time to chill as well as my runnin around :)
till then!