g'day everyone!
apologies for taking awhile to blog again. been quite chaotic in my household, with the new addition to the family:
max aaron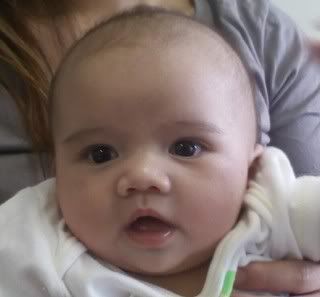 max is 9 weeks old and a very alert baby! he's a good sleeper at night so i can't complain there.. but he's so alert, he refuses to sleep during the day.. making it quite hard for mummy to do anything!
so in between the feeding and trying to get this lil guy to sleep, i shall endeavour to finish the master bed.
not sure if you guys remember but we upgraded from queen to king a couple of months back.
here's a before pic of our old bed, quite horrendous i know lol.. also, apologies for the mess.. have no idea why i didn't bother tidying up.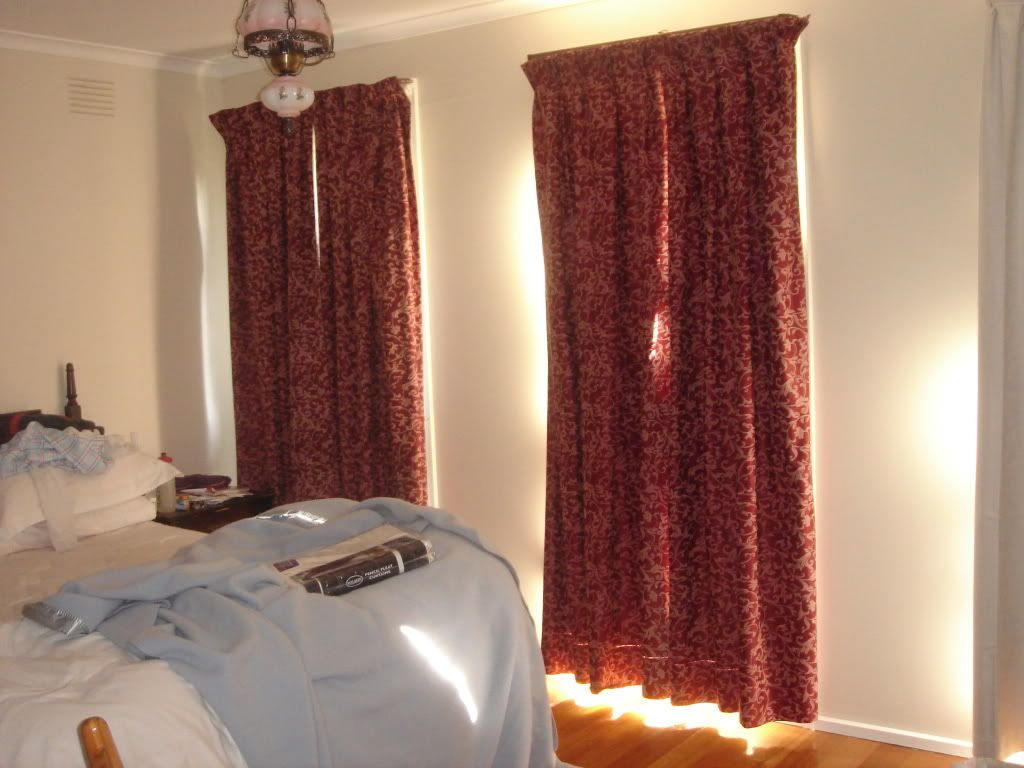 and here are the after pics: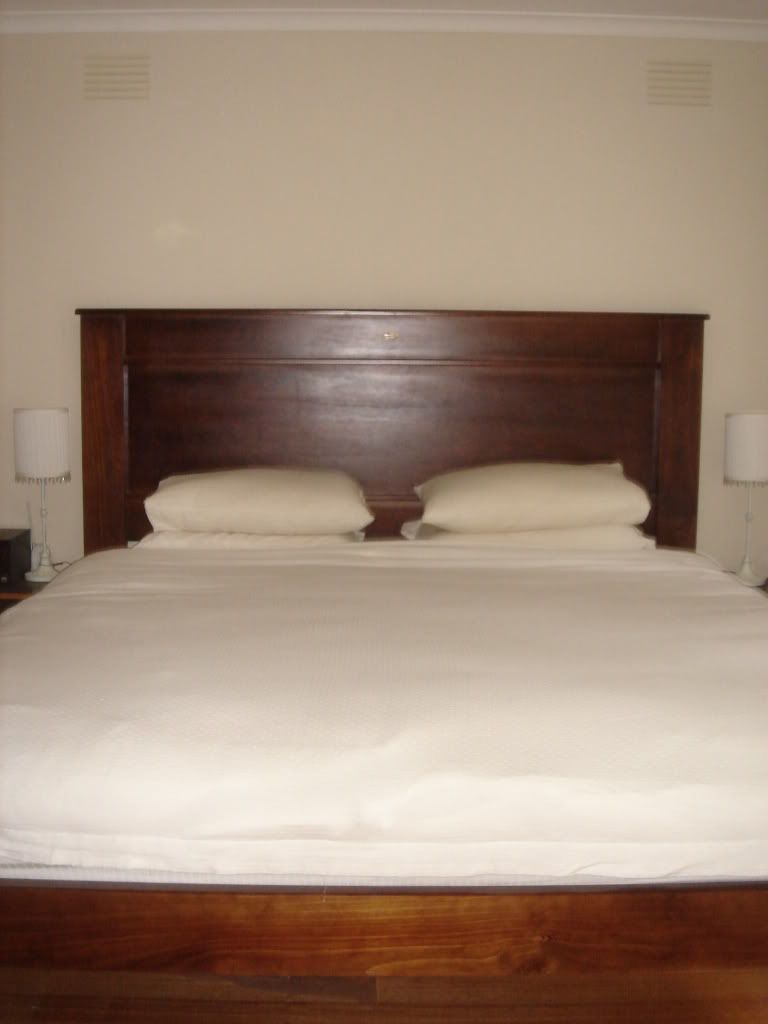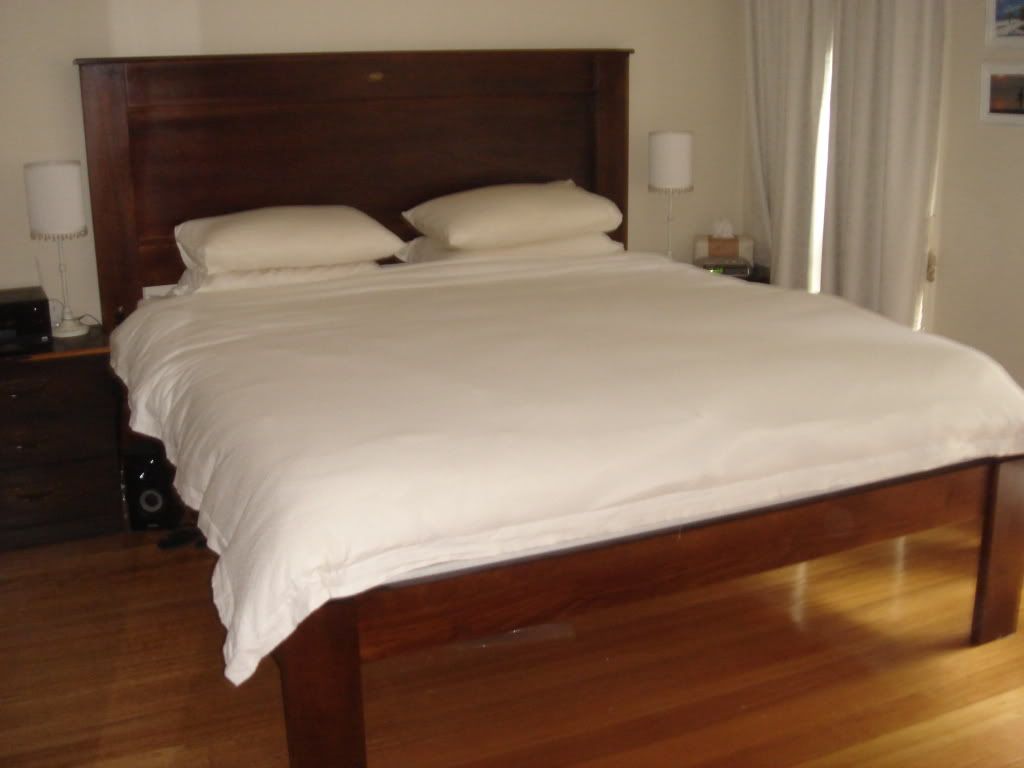 and here's the rest of the room:
as you can see, max have set up shop on this side of the room. i guess until he does atleast 5 hours sleep this will be known as his side.. who am i kidding, the whole room is max's room!
the doors on either sides are our built in robes and our ensuite behind the door facing us. i would luv to get rid of these robes making way for a bigger ensuite and use max's room (which is located next door behind where our dressing table is) as a walk in wardrobe. ah to dream!
so back to reality! i'm not even sure if this is going to work but i'm thinking white for most furniture....
i've tried looking for inspiration on the net but only found a few:
fingers crossed it'll work for me! :)
so over the next couple of days.. or weeks lol.. i'm going to paint the bedside tables and the dresser white (taking out the mirror bit, which hopefully is do-able).. and see how that pans out :)
so stay tuned! :D
till then mateys! xx