so dining room is partly finished.. all that's missing is some sort of wall ornament for the wall, nice ceiling pendant and maybe a new runner

for the pendant i'm thinking something like this:



but seriously though, can a room really be finished? just something to ponder on.. hehe

anyway, for dining, i decided to go black for main furniture with a splash of whites and grays with a hint of brown.

here are some before and after shots:

- wine rack stained in black.. might be a tad too black tho...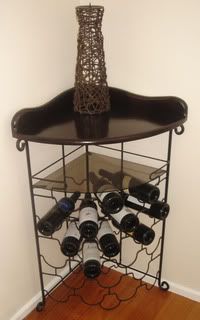 -
hall table painted in black and varnished (silly me bought matt black paint)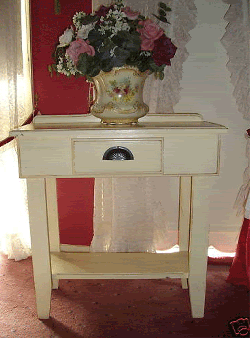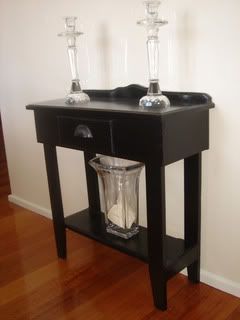 - dining chairs reupholstered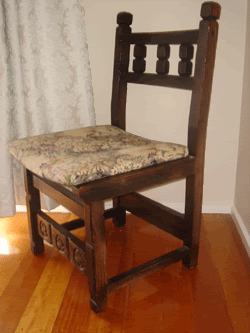 - also, as i was pulling down the old curtains in the nursery, i noticed the once were blue tie backs have faded quite nicely into silver.. and thought they might go well with my new white curtains in the dining :)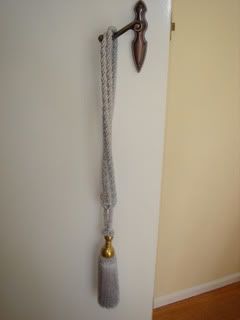 then i thought, hmmm not sure about the gold though.. what if i painted them white....



they are now hanging very happily in their new home :)

there are still a bit of faded blue here n there to it but i think it gives the tie back some sort of character


and without further ado.. my dining room :)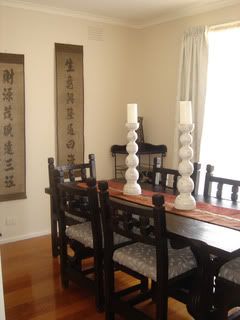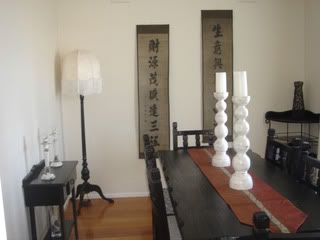 so far........ haha


will be posting on reupholstery steps soon

ciao for now!xox